24 Mar 2008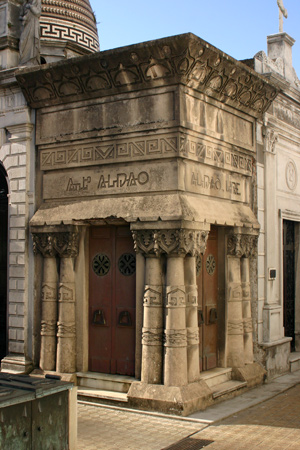 As part of an architectural & cultural movement from 1860 to 1900, nations once controlled by Spain began examining & re-evaluating their past. Dubbed Neoprehispánica, native imagery & patterns inspired the arts & was most popular in Mexico. Due in part to distance & also because Argentina had not preserved much of its pre-Hispanic past, the movement only caught on locally in the 1920s & 1930s. Its geometric designs fused well with Art Deco. Some of the architects to embrace Neoprehispánica in Buenos Aires were Ángel Guido, Martín Noel & Estanislao Pirovano.
The Aldao family mausoleum is unique in Recoleta Cemetery. While others with touches of this style exist, Atilo Aldao made a bold statement: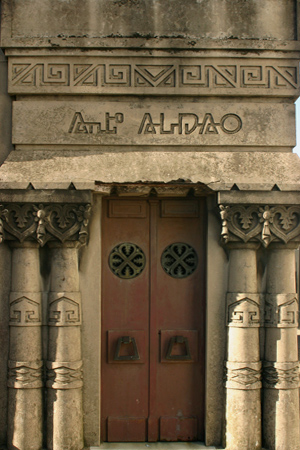 Other places to look for this style are on plaques dedicated during that era: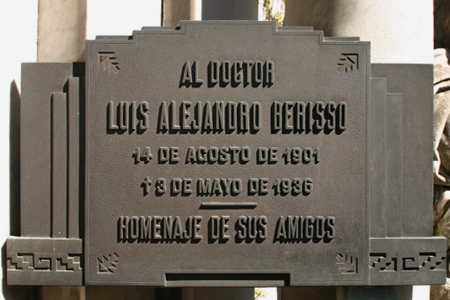 View first photo larger on Flickr.