10 Mar 2010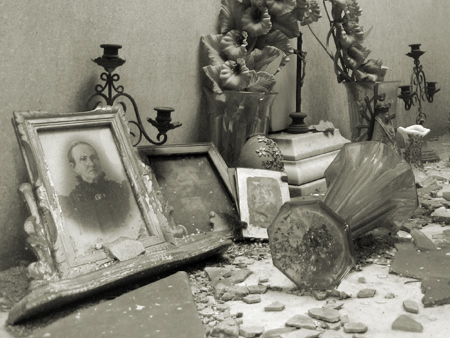 All good things must come to an end, & after several years of researching Recoleta Cemetery it's time to move on to other projects.
That's not to say there won't be any more posts ever. We will likely continue to post as time permits but nothing as regular as our standard 3 posts/week. The prolonged pause is necessary in order to develop additional walking tours around Buenos Aires… & the rest of the world. Exciting stuff. Also, another year of full-time work in Europe means I will be away from Buenos Aires for most of this year.
By way of a summary, here are a few interesting stats:
First post: 03 Oct 2007
Total # of posts: 400
Total word count: almost 82,000 or about the size of a small novel
Readership: over 3,000 unique visitors per month, about 180-200 per day. Amazing for a blog about a cemetery!
Most comments: Liliana Crociati de Szaszak
Total number of photos posted: almost 1,200
Photos which can be viewed large in Flickr: 81
Number of bilingual posts: currently 155, or 39%
Posts which still need to be written: Roca, Lavalle, Dorrego, several tombs which are considered a National Historic Monument & many others
This blog will remain online for as long as possible. Since so little information in English exists about Recoleta Cemetery, this should remain a valuable resource for the future. Much work is left to be done to make the blog completely bilingual… it will come eventually. Purchasing the PDF or making a donation will help maintain this site for everyone.
The demystification of urban legends is something Marcelo & I have worked hard to accomplish. Recoleta Cemetery—the most visited site in Buenos Aires—has much more value than those few wild & crazy stories. As the last paragraph of the PDF guidebook states:
… in spite of all the money spent to be immortalized forever, it is difficult to ignore the irony that so many prominent families have fallen on hard times. Argentina today is not the country those families envisioned, whatever their personal ideology. Several of the same issues they tried to resolve still exist today for a different generation. Recoleta Cemetery should therefore offer guidance & hope for the future. What better place to be inspired by beauty, honor past achievements & learn from previous mistakes?