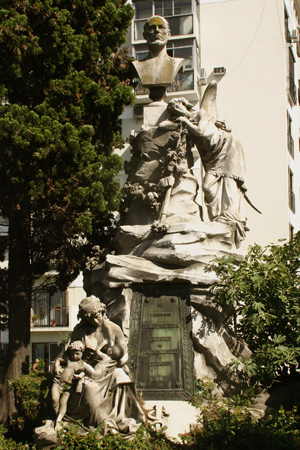 Looming along the back wall of the cemetery, the memorial for Toribio de Ayerza stands out for its oversized sculptures & the surrounding greenery… quite different from the norm in Recoleta Cemetery. Toribio surely saw a lot of sleepless nights, & his bust reflects that. The accompanying angel gazes innocently toward the heavens: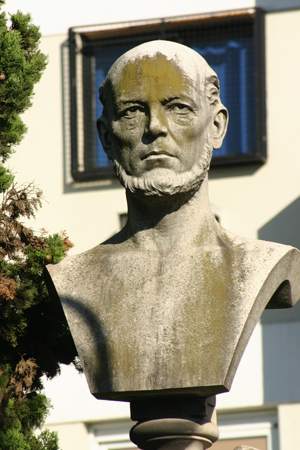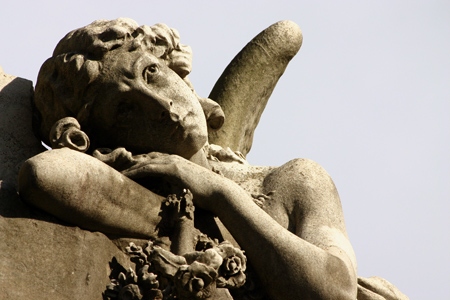 A Basque doctor who trained in Madrid & Paris, Ayerza arrived in Argentina in 1845 & brought with him the trachaeotomy—instrumental in relieving symptoms of diphtheria in children. The bacteria responsible for the disease causes thick mucous membranes to form in the airway. By inserting a tube in the windpipe, the patient gains valuable time for other treatment to be administered. Symbols of Ayerza's profession & those children he helped decorate the lower part of the tomb: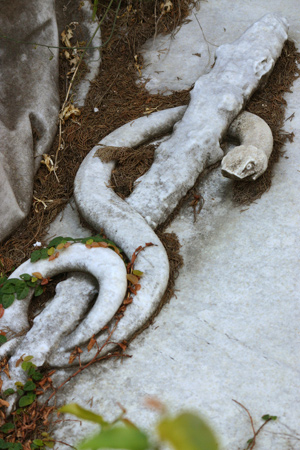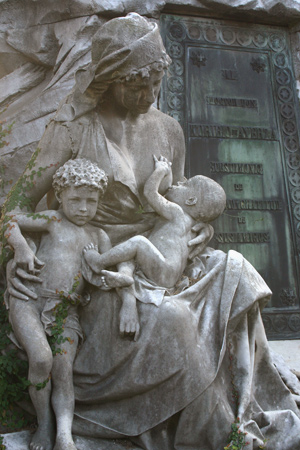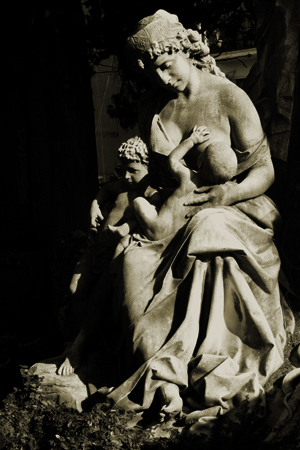 Along with Guillermo Rawson, Ayerza founded the Argentine Red Cross in 1880 but his public activities weren't solely dedicated to medicine. As part of a growing Basque community in Buenos Aires, he also helped found Laurak-Bat—a Basque club with a restaurant that remains popular today (Avenida Belgrano 1169). The name translates to "the four are one," meaning that the four Basque regions of Gipuzkoa, Bizkaia, Araba & Nafarroa share a common identity. The four individual coats-of-arms are combined on the front of the building along with a Basque flag: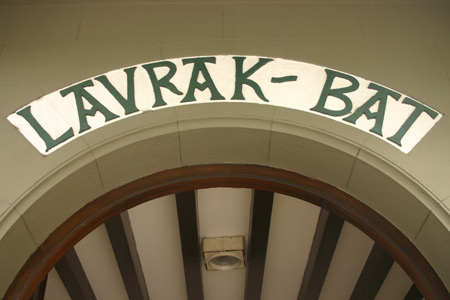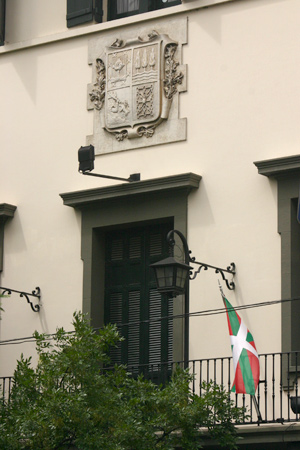 View third photo larger on Flickr.