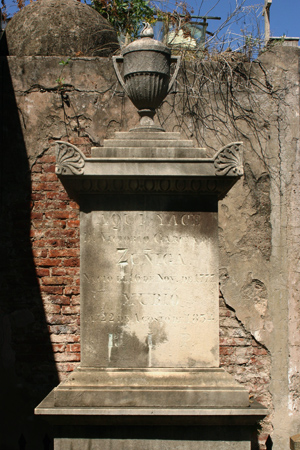 Aquí yace Dn Victorio García de Zuñiga.
Nació el 16 de Nov. de 1772.
Murió el 22 de Agosto del 1854.
R.I.P.
It's surprising how many original tombstones are scattered near the entrance gate. Although standard when Recoleta Cemetery opened in 1822, by the first refit in 1881 they began to disappear & were replaced with elaborate, family vaults. So 155 years after his death, Victorio can still be remembered… fascinating for a place that has seen so many changes.