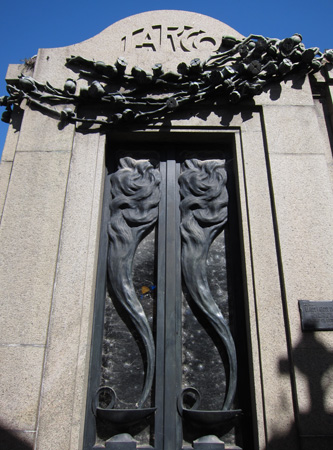 Born in 1897 in Buenos Aires, Jorge Larco left with his family at the age of six to live in Madrid where he began studying art. He was certainly influenced by works being produced by the Generación del 98 at the time & even studied under Julio Romero de Torres. After a visit to México to receive instruction from Roberto Montenegro, Larco returned to Buenos Aires in 1916. Two years later he began teaching at the Fine Arts school… where he remained until he was 54 years old.
His style of art tended toward elongated figures as seen from these examples from the 1930s: Boxeador, a self-portrait & a sketch of María Luisa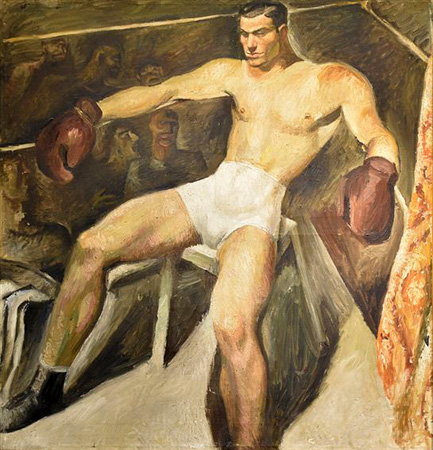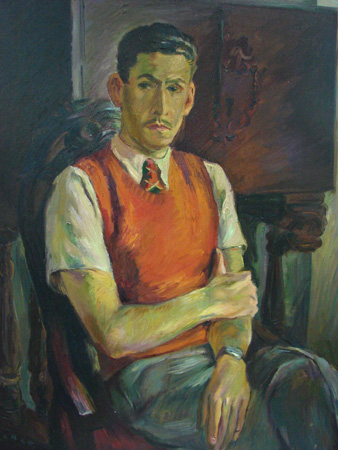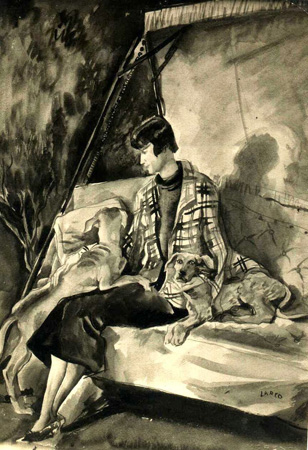 Larco passed away in 1967, but made sure his tomb stood out with twin burning funeral lamps & the entire structure wrapped with large metal poppies: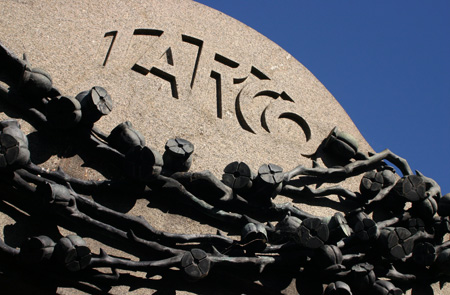 But the inside contains even more fantastic—if hard to appreciate—art. Two stained glass panels are difficult to visualize from the outside, but if the glass door happens to be open, peek in. Apologies for the poor quality photographs, but it's the best we could do. One panel appears to be Mary kneeling at the foot of Jesus after descending from the cross. Another panel appears to be a monk reading the bible… St. Jerome is often portrayed with a beard, a book & a skull (among other symbols), but this could be St. Augustine as well. Any ideas?