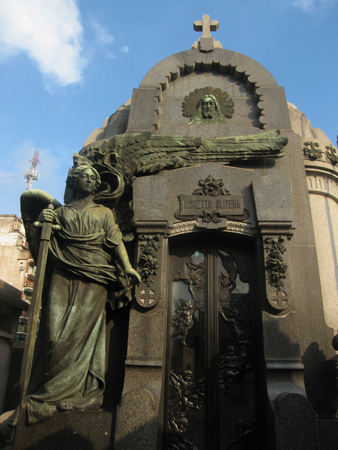 Ginormous. No other word can describe the guardian angel watching over the entrance of the Cisnetto Olivera tomb. Easily standing three meters tall, the statue's height is even more imposing viewed from the narrow walkways of the cemetery: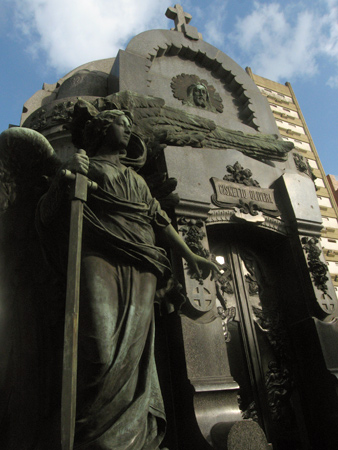 Artist José F.M. Garzia's signature is equally large: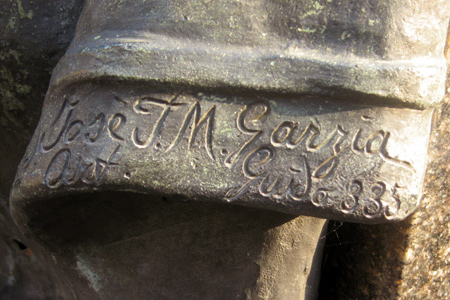 Cherubs floating in the heavens decorate the door: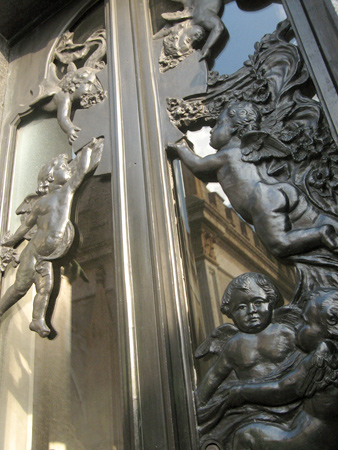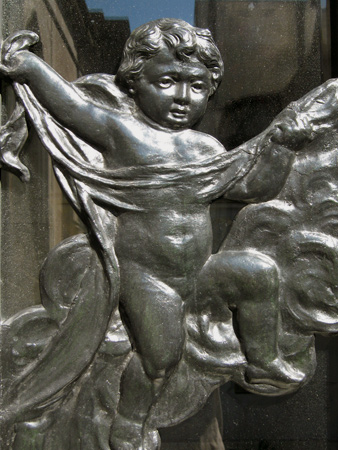 Biographical data is oddly absent… any info would be appreciated!
Update (02 Oct 2011): After a recent trip to San Miguel de Tucumán, I discovered that the bronze urns & light fixtures surrounding the Casa de Gobierno were designed by José F.M. Garzia as well: