25 Dec 2011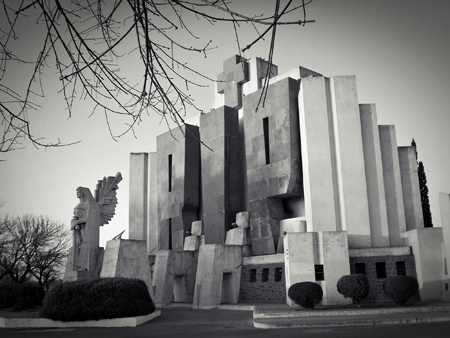 Much remains unknown about the life of Francisco Salamone, including his birthplace. Some authors say he was born in Italy while other claim Buenos Aires as his birthplace. At least he left a body of work that would leave no doubt about the author.
After studying architecture & engineering at several different universities in Argentina, Salamone received his degree in 1917. Through his friendship with Manuel Fresco, governor of the Province of Buenos Aires, he got a big break. Hired to design & modernize public works throughout the province, between 1936 & 1940 Salamone constructed over 60 buildings in his trademark style.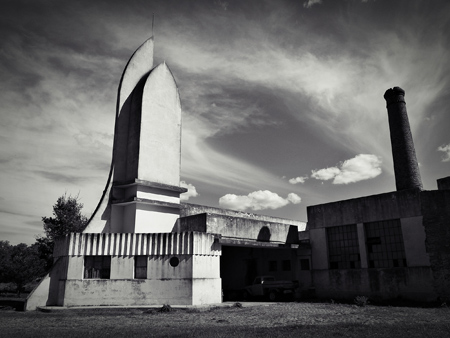 Breaking through the flat grasslands of La Pampa, Salamone designed towering white structures which could be seen easily from a distance. Governor Fresco liked Mussolini—a fairly common trait in Italian descendants in Argentina in those days—and gave Salamone free reign to build something that would fit in with modern, Fascist design. The end product was futuristic, something completely unexpected in small towns seemingly in the middle of nowhere.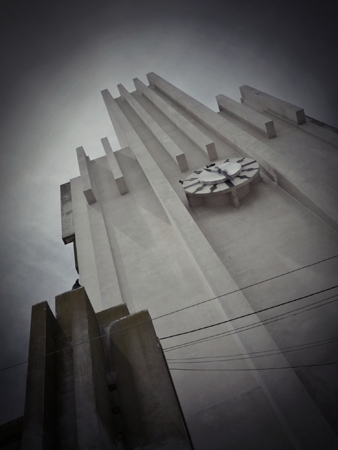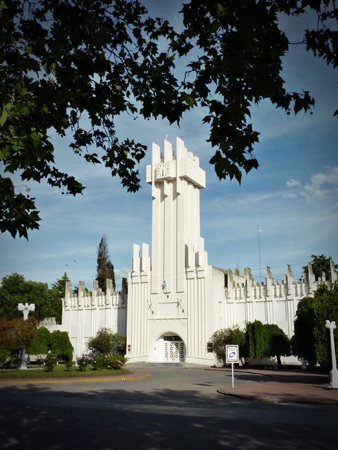 Salamone's works can be divided into general categories: town halls, cemeteries & slaughterhouses. He designed other buildings as well, but those three were the bulk of his work. He even worked on smaller projects like benches & light fixtures for plazas. Many had fallen into disuse, but the rise of tourism in Argentina over the last ten years as well as an increased focus on the nation's architectural heritage has made Salamone popular once again. Restoration projects have begun & a few tours offer weekend excursions to towns that are difficult to connect using public transportation alone.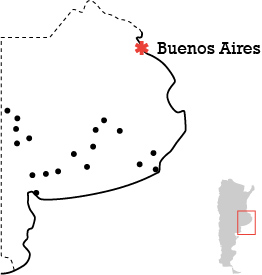 Salamone passed away in 1959 & was originally buried in Recoleta Cemetery. Unfortunately architecture buffs can no longer pay their respects, since the family vault moved to Berazategui (south of Quilmes). I decided to include him in this blog anyway because of his importance, an example of one more person who has moved away from Recoleta Cemetery & Salamone's work with cemeteries. The top photo in this post is of the cemetery in Azul & those below are in Saldungaray, Laprida & Balcarce: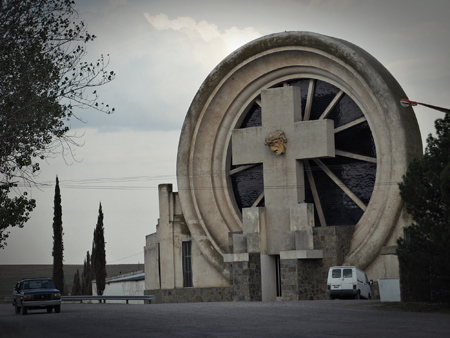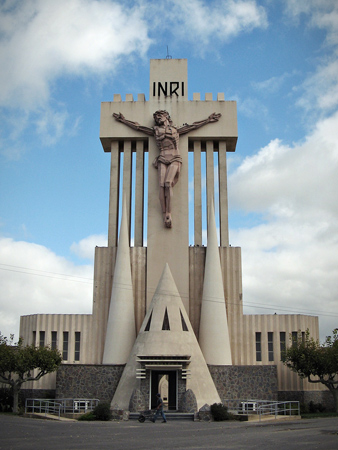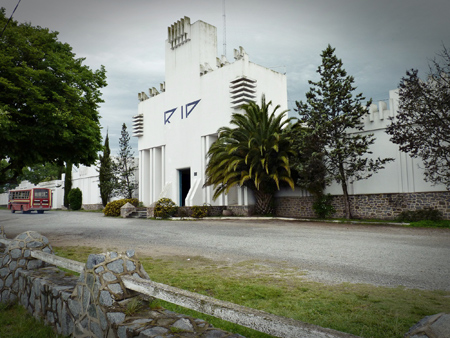 Given his newly found popularity, there are a variety of online sources about the architecture of Salamone (in Spanish). All photos are from Marcelo Metayer who administers the architect's Flickr group, Andrés Tórtola filmed a travel documentary about Salamone & is currently working on the sequel, & Edward Shaw talks about returning to the works of Salamone ten years after his first visit.