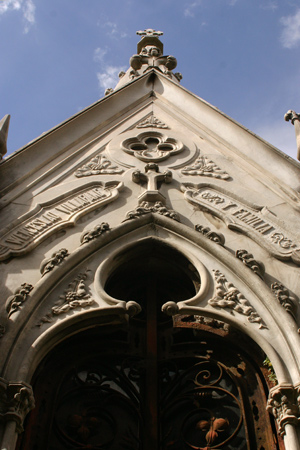 Born in 1837, Wenceslao Villafañe founded "La Capital" in 1888—a trolley service which became the principal beef distribution network for Buenos Aires. Slaughterhouses moved from Parque Patricios to the barrio of Mataderos in 1901, & back then there was a lot of open land between them & the city center. Trolleys carried sides of beef to Boedo where it eventually reached butcher shops & a hungry public.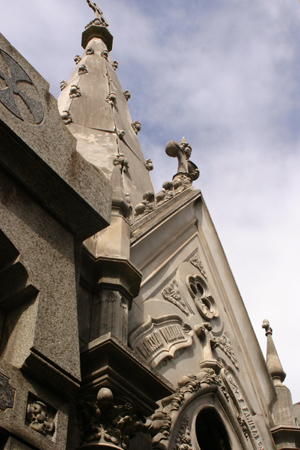 Villafañe passed away in 1903, but he had already sold the network in 1895 to Theodore N. Vail… American business mogul & founder of AT&T. Tramway growth under Vail was immense, & he even hired Luis María Drago as a legal consultant. The original hub, named Estación Liniers, eventually housed electric trolleys instead horse-drawn carriages. And the meat distribution plant built next door was named Estación Vail in honor of "La Capital"'s owner.
Later bought & nationalized in 1949 as part of Perón's grand economic plan, the end of all trolley service in the 1960s closed "La Capital" forever. Estación Liniers/Vail was purchased by a shipping company & used briefly, but that company went bankrupt in the 1990s.
The station still sits on Virrey Liniers between Estados Unidos & Carlos Calvo… but not for long. A high-rise apartment building will soon be constructed on the lot & leftover space will be converted into a public park. Distinctly industrial & surrounded by lots of suspended cables, this is one more piece of Buenos Aires which will soon be history. Go see it while you can: