28 Feb 2008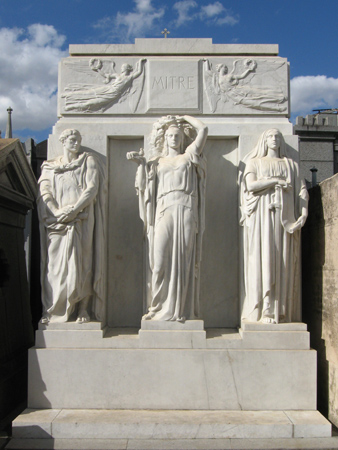 Born in Buenos Aires, Mitre grew up during the strict times of Juan Manuel de Rosas & even worked on one of the ranches owned by the former autocrat. Internal conflict kept Mitre on the move in his early years, living in Uruguay, Perú & Chile before joining the forces that defeated Rosas.
When Mitre was appointed to a high government position in Buenos Aires in 1852, he abruptly switched allegiances. Friends that had been instrumental in ousting Rosas were now his enemies. In favor of Buenos Aires becoming the national capital, Mitre's attitude was best described by one provinicial strongman who openly challenged the national government:
Ser porteño es ser ciudadano exclusivista y ser provinciano es ser mendigo sin patria, sin libertad, sin derechos.

Being from Buenos Aires is like being an exclusive citizen while someone from the provinces is a worthless bum without homeland, without liberty & without rights.
Mitre's political prowess continued to grow & was eventually elected President. During his one term in office, he committed Argentina to a horrible war against Paraguay. Hardly a popular campaign, Mitre's successor would be the one left to negotiate peace & pick up the pieces.
During a later break from politics, Mitre wrote historical biographies, mainly of key figures during the wars for independence. Those books earned him a literary following among the upper class who financially supported Mitre's longest-lasting contribution to Argentina… founding the newspaper La Nación. He attempted to win a second bid for the presidency but failed.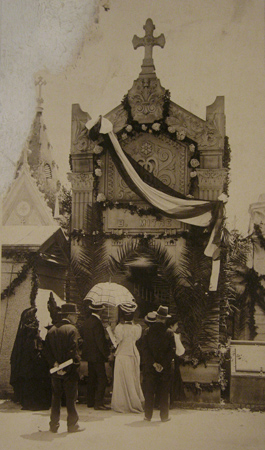 Mitre died in 1906, so the current Art Deco mausoleum does not fit with the date of his death. The original Beaux Arts vault (pictured above) was modified several times with the last change in 1938—–the end of the Art Deco era in Buenos Aires. Simple yet majestic, figures from left to right represent the ideals of Duty, Argentina & Justice. For the 100th anniversary of Mitre's death, much-needed restoration brought back the shine… just look at it before: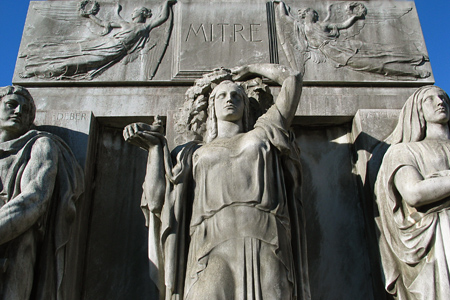 Mitre is respected enough to figure on the current 2 peso bill, & the reverse depicts his house in downtown Buenos Aires just two blocks behind the cathedral. The Museo Mitre contains one of the largest collections of South American maps in the world… over 12,000: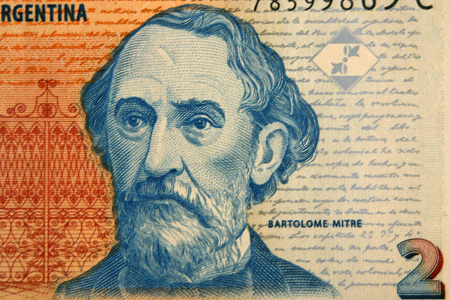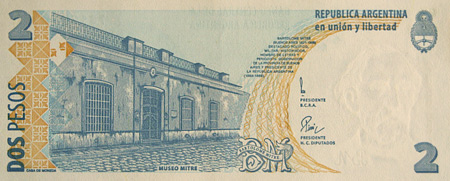 View first photo larger on Flickr.