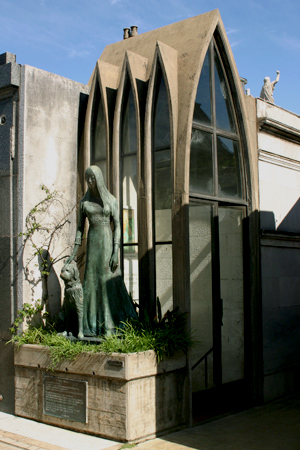 Poor Liliana. She's filed under urban legends only because no one can get the story straight…
Part of 1960s high society, Liliana went on vacation in Austria when she was 26. She & her husband couldn't return as planned because winter snow had been exceptionally heavy & roads were blocked. On an early February morning in 1970, an avalanche covered the hotel where she was staying. The force of the snow broke several windows & filled most of her room. Liliana was found on her bed covered in blankets but only lived a few hours after her rescue. Death was attributed to lack of oxygen & exposure to severe cold.
The statue of Liliana with elongated features always draws a crowd. Inscribed on the base is the name of her dog, Sabú. The greenery outside the vault & a modern Neogothic design also make the resting place of Liliana stand out: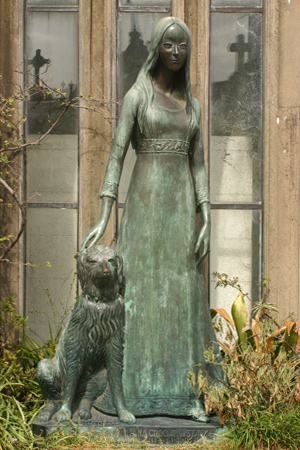 Through the glass door, an oil portrait of Liliana hangs above the staircase… usually credited to one of Liliana's friends in the School of Fine Arts: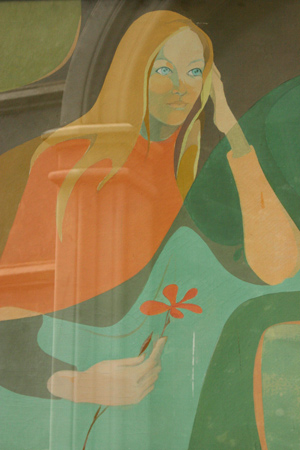 The occasional cat likes to sit with Sabú in the tall grass: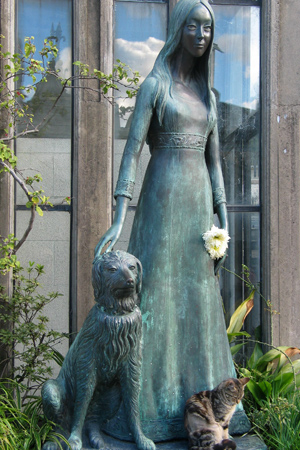 So where does the mystery come in? There seem to be more versions of Liliana's tragic death than even Rufina Cambacérès can claim.
No one mentions what happened to her husband. Did he die in the avalanche? If not, where is he now? Some people say that Sabú died in Buenos Aires on the same day as Liliana. Doubt it. Others say that Sabú passed away earlier but was Liliana's favorite pet, hence his place with her for eternity. There are even tales of Sabú being added later to the statue… highly unlikely given the position of Liliana's hands. And apparently to add more tragedy, some versions of the story say that Liliana was on her honeymoon & the garment she wears in the statue is her wedding dress.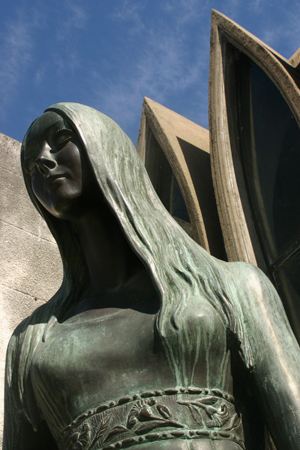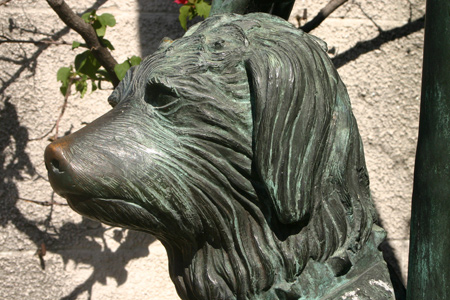 What's the real scoop? Someone in the family must still be alive to set the record straight. Otherwise, a look through 1970s microfilm of Buenos Aires newspapers might hold a few clues. At least avalanche.org corroborates part of the tragedy; from February 19-24, 1970 a series of avalanches in St. Sigmund im Sellrain near Innsbruck claimed four fatalities. One of those must have been Liliana.
————————————
Update (21 Dec 2009): It's amazing how an urban legend can quickly get out of control & lead to comments like those for this particular post. After being contacted by Sven Szaszak who claimed to be the son of Juan Szaszak after he remarried, I asked Sven if he could provide any photos of Juan & Liliana together or help in some other way. Immediately someone claiming to be another relative, Trixie, went on a rampage. That didn't help. So Marcelo visited the newspaper archives in La Plata & found the following facts…
La Nación, 26 February 1970
Argentine tourists—Vienna, 25 (AP) Among the 16,000 tourists blocked by snow in the eastern Austrian provinces of Tirol & Vorarlberg are Juan Szaszak, 31 years old, of Hungarian origin but an Argentine citizen, who squads managed to rescue after 15 minutes of searching. His wife, 24 years old, was pulled from under the snow after one hour of hard labor. It is reported that in spite of her critical condition, doctors trust that they can save her: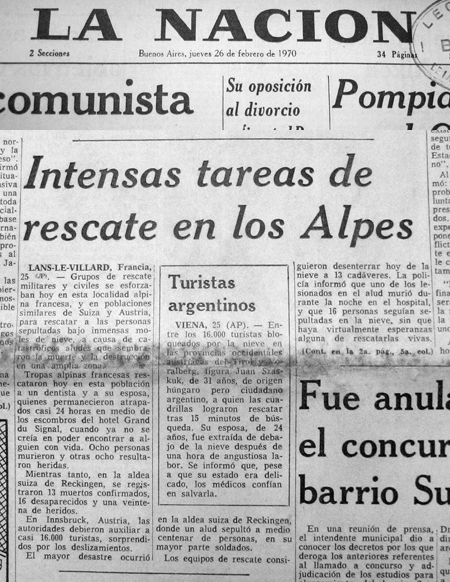 La Prensa, 26 February 1970
Difficult situation in Austria for two Argentines—Innsbruck, Austria, 25 (UP) An Argentine couple was buried by an avalanche which happened in the Tirol region but shortly after were rescued alive from the hotel room they occupied. Police informed that Mrs. Liliana Szaszak, 24 years old, is in critical condition. Her husband, Juan, 31 years old born in Hungary was not injured.
The couple slept in their third floor room at the Piz Buin hotel in the Zuers winter resort, 64 km west of Innsbruck, when the snow from the avalanche entered through the window & filled their room. Szaszak was rescued in less than 15 minutes, but his wife could only be found after searching for one hour & had to be revived with oxygen.
Another avalanche in the Austrian Alps caused the death of four people at the beginning of the week. Innsbruck police said that around 14,000 tourists were stranded in the area due to avalanches which have blocked roads & railways. Helicopters are taking supplies to some areas, but bad weather impedes rescue operations in small villages, where it has been confirmed that residents are without bread: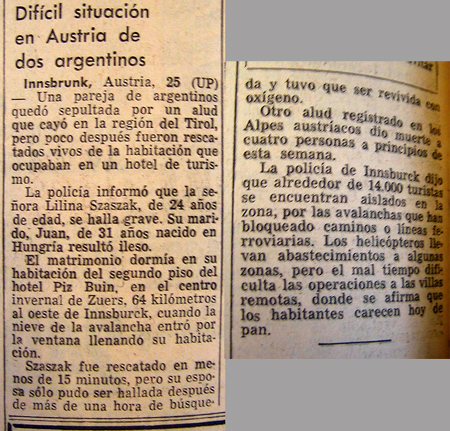 Obituary, La Nación
Liliana Crociati de Szaszak, RIP, passed away in Austria on 27 February 1970 with help of the holy religion & papal blessing (c. a. s. r. y b. p. are initials for "con los auxilios de la santa religión y bendición papal") — Her husband, Juan Szaszak; her parents José Crociati & María Adriana Ana Balduino; her in-laws Juan Szaszak & Gabriela Persoczy; her brother-in-law Ladislao A. Szaszak; aunts & uncles, nieces & nephews; her cousins & other relatives invite those interested to accompany her remains to Chacarita Cemetery today at 10:00. Funeral home:  Paraná 1255, Casa Mirás: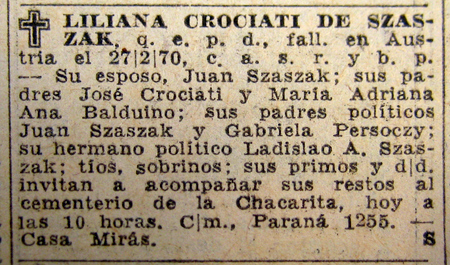 ————————————
Update (23 Jun 2017): Public records can reveal amazing things. Thanks to a reader who requested to remain anonymous, we now have family photos from a 1954 trip to Brazil to share. Since these are not private documents, I decided to publish them for anyone who is interested. Below are Liliana's parents, Guiseppe Crociati & Maria Adriana Balduino de Crociati, as well as Liliana when she was 11. I've also emailed the tourism information office in Zuers to see if they have any information about the avalanche from local sources.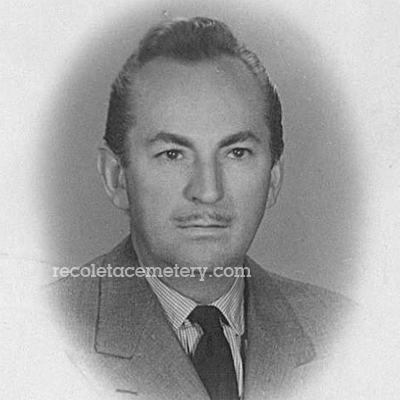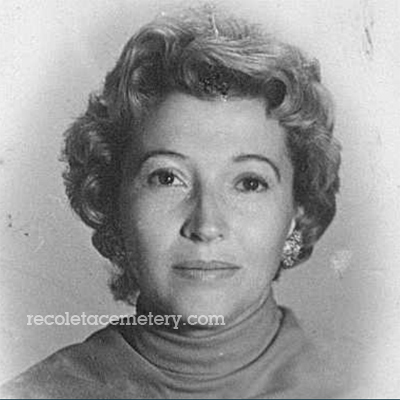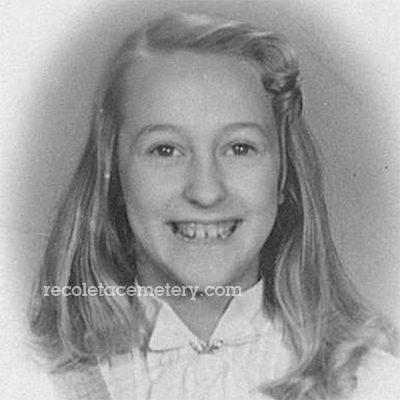 181 Comments