Budget Travel magazine (published by Frommer's) highlights Buenos Aires in their latest edition.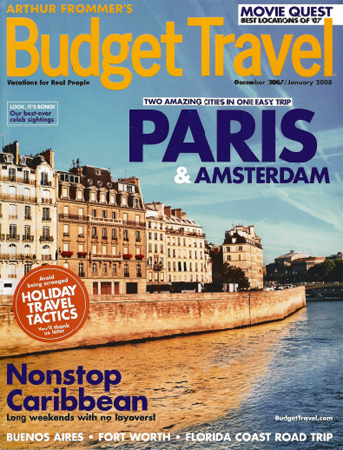 Among their suggestions for activities while in town is a visit to Recoleta Cemetery… & to buy a map from me. I couldn't agree more :)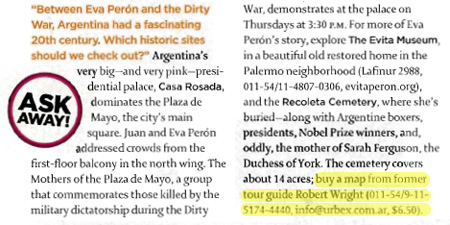 For more info, click on the "walking tour map" link in the left sidebar. Thanks to all those who have already purchased a map… proceeds help keep this blog going!