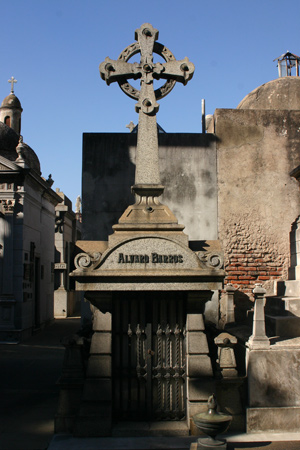 In 1866—several years before the Campaña del Desierto—Álvaro Barros went to command one of the fortified outposts on the frontlines between the indigenous population & what was considered national territory. His new settlement founded a year later near the fortress became known as Olavarría, established friendly relations with local tribes & began moderate agricultural activity.
Barros left Olavarría when his replacement arrived in 1868 but maintained active in both the military & politics. After Roca pushed the frontlines as far south as the Río Negro, all newly acquired territory in Patagonia needed to be officially incorporated into the central government. Roca named Barros Governor of Patagonia in 1878, & he reported to Roca directly… not to the Ministry of the Interior.
Two years later the final boundary was set between the Province of Buenos Aires & Patagonia at the outlet of the Río Negro. To make the separation clearer, Barros decided to move the regional capital to the area only the southern side of the river. Viedma is now considered the oldest settlement in Patagonia.
As co-founder of the land auction firm Bravo Barros y Cía, Álvaro managed to control real estate development in Patagonia & earned a lot of prestige & power at the same time. The company even auctioned off land in Buenos Aires: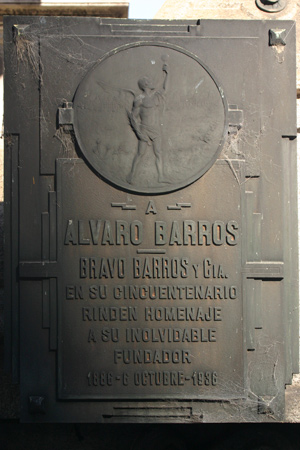 Other relatives of Álvaro helped develop train lines to deliver agricultural goods for export & connect remote regions of the south to the port of Buenos Aires: