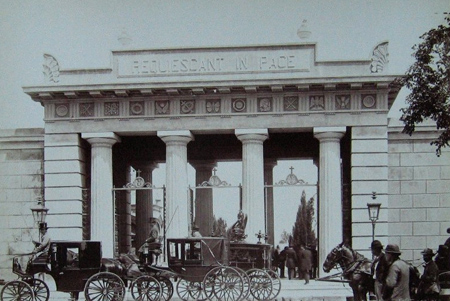 Even though I don't have an exact date for this photo, my best guess would be early 1900s based on carriages & style of dress. The original photo sits in the Archivo General de la Nación, but this version was found on Wikipedia. The entrance gate is almost the same today with two interesting changes:
Street lamps have been removed.
Symbols along the frieze originally had each background panel painted in some unknown, darker color. Today the reverse is true with symbols painted in ochre on a white background panel.
What I'd give to be in that spot back then with my digital camera!